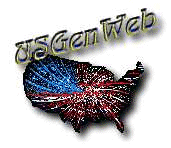 Butte County Cemeteries

---
The following list of Butte County cemeteries is, likely, incomplete; the table below contains only those cemeteries listed in the various county histories, along with the listings of the U. S. Geological Survey. However, with the addition of all of the Belle Fourche cemeteries, this years-long endeavor of mine to make available on-line as many of the Butte County burial records as is possible is probably as complete as will be possible at this time! Those cemeteries whose records I've entered into the SDGenWeb Archives should be underlined in the table below, along with a link to the Archives.
The listings for Pineslope and St. Paul's Cemeteries are now available, thanks to the efforts of the TriState Genealogical Society in Belle Fourche! As the combined Pineslope and St. Paul's Cemeteries are by far and away the largest cemeteries in the county, this was a HUGE undertaking. A very big THANK YOU is due to the TriState Genealogical Society membership, as well as to the late Ernie Gottschalk, for all of their efforts in making all of the Butte County Cemetery records available so that they could be compiled for your on-line research!

---
---
PLEASE NOTE: One of the largest cemeteries in the Black Hills area is the Black Hills National Cemetery, located near Sturgis. Although this cemetery is located in Meade County, many Butte Countians now rest there. Those conducting genealogical research may want to make use of the VA's Nationwide Gravesite Locator, which includes the over 21,000+ burials (as of December 2008) in the Black Hills National Cemetery; click on the Gravesite Locator link, located on the the following webpage for the Black Hills National Cemetery.
---

Please send me your comments!

Return to the Butte County Genealogy Home Page
---
This Page Updated on 28 April 2009